Raise Your Paddle! Why Auctions Are the New Investment Dressing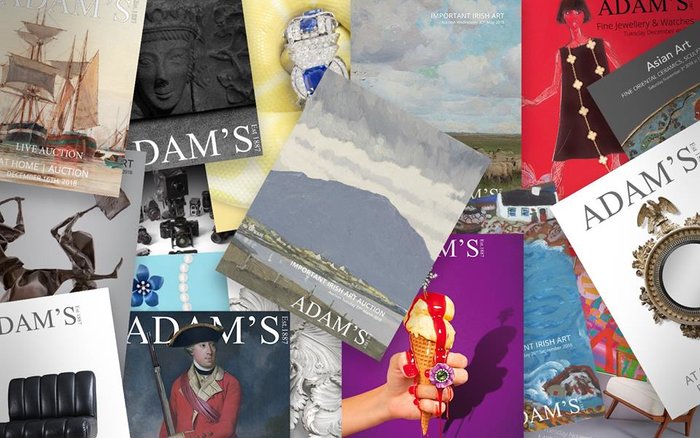 Raise your paddle and raid your piggy bank, kiddos. Adam's Auctioneers of Dublin is hosting its bi-annual jewellery sale on Tuesday, 14th May.  As investment buying goes, baubles are often overlooked in favour of their bricks and mortar brethren. But did you know that some retro and antique pieces have quite the competitive return on investment? In fact, they often retain their value despite market fluctuations making them bona fide assets. Why not mosey over to Saint Stephen's Green and take a look yourself?
New to auctions? Here's how it rolls out.
Everything is exhibited in cabinets for clients to try on the weekend prior to the auction in the main Adam's saleroom. Take advantage of this opportunity to get up close and personal with the object of your affection before making any decisions.
Like what you see? People can bid online, via telephone or in the room and everyone is welcome to join, even if it's just for a an aul nose.
Top tip: Approach auctions with a budget in mind. It's very easy for the brain to get swept into reward-seeking fifth gear when faced with our heart's desire, even more so when others are competing for its attention.
Fancy a behind-the-scenes peek at the lots being sold? CLICK HERE to follow, head of jewellery and watches, Claire-Laurence Mestrallet on Instagram.
Opening Hours
Saturday and Sunday 1 pm – 5 pm
Monday 10 am – 5 pm
Tuesday 10 am until 4 pm
https://annmarieoconnor.me/wp-content/uploads/2019/04/rsz_52590251_10156213174047066_5061091789755121664_n.jpg
438
700
Annmarie
https://annmarieoconnor.me/wp-content/uploads/2017/11/Untitled-1.png
Annmarie
2019-04-07 16:51:04
2019-06-23 14:47:51
Raise Your Paddle! Why Auctions Are the New Investment Dressing